Elizabeth Hayes, Portland Business Journal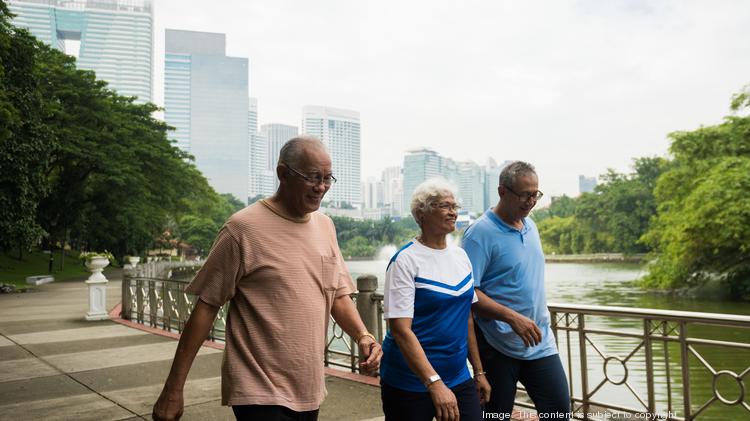 A Portland wearables developer has landed $1.6 million as it helps older adults achieve independent movement.
The National Institute on Aging grant will help APDM Wearable Technologies commercialize a real-time biofeedback system. The SBIR Phase II grant could help APDM develop the industry's first over-ground gait biofeedback rehabilitation system using both visual and auditory biofeedback.
The system is a fraction of the cost of traditional rehab systems, such as instrumented treadmills, which run $80,000, according to APDM. Such treadmills restrict patients to walking at a fixed speed.
The APDM system allows patients to walk in diverse "real world" settings at their own pace, the company said.
The project marks APDM's first foray into intervention, as opposed to assessment, said APDM General Manager Matthew Johnson.
"Now we're making a natural progression into how do we intervene through the therapeutic process, instead of objectively assessing where the patient is, but helping the physician be better than they would otherwise be," Johnson said.
APDM will recruit 300 patients with various gait issues for a clinical trial that evaluates the system's effectiveness in a physical therapy clinic.
"With this biofeedback system, we have the ability to not only capture the true metrics of gait, but also the ability to relay them back to a patient in real time," said Mike Studer, president of Northwest Rehabilitation Associates, which will manage data collection during the clinical trial. "This affords us the opportunity to capture the attention and excitement of patients seeing themselves effect an immediate change."
The Oregon Health & Science University Balance Disorder Lab will conduct scientific validation.
APDM has received about $16 million in grants over the years to support its work in preventing falls and assessing mobility. The company also makes wearables used in the sports market and in Olympic training.