The National Institutes of Health (NIH) is a resource that companies should consider to bolster their pipeline or solve a development problem. Join us for a live webinar with a representative from the Invention Development and Marketing Unit (IDMU) within the National Cancer Institute for an opportunity to learn about how your organization can partner with the NIH.
Participants will learn:
The NIH is more than basic research. Economic development is part of the mission.
That companies, entrepreneurs, and other buy-side stakeholders – not just academia – can partner with the NIH.
Why industry partnerships are mutually beneficial for companies and the NIH.
How companies have worked with the NIH (success stories and partnership examples).
Next steps – points of contact, partnering mechanisms, licensing.
About the National Institutes of Health (NIH)

The National Institutes of Health (NIH) is the world's largest basic science research institute in the world. Our extramural program represents the biggest funder of basic and clinical research to universities and other research centers. Those funds, as well as research done on the NIH campus by our own faculty, make possible important discoveries every day about the fundamental nature of living things. The NIH Hospital is the largest center dedicated to clinical investigation. The NIH fosters innovation in the commercial sector via our Small Business Innovative Research (SBIR) Program. Our mission includes improving public health for the global community.
All these statements are true. But, if this is all you know about NIH, then you don't really know NIH.
Much less known is the part of our mission devoted to facilitating economic developing. We're not just a top tier place for academics to move research forward alongside a key opinion leader, leading to a publication in esteemed journal or promising grant proposal. On the contrary, the NIH has established itself as open for business – as one of the go-to places for the healthcare industry to work with a thought-leader, overcome a technology or knowledge gap, and get their products to market. Across 27 Institutes and Centers, we cover nearly every disease and disorder imaginable – and marketable. We are the largest provider of in-kind support in the world. Research tools – mice, cell lines, antibodies – are provided at little or no cost. Sure, we develop drugs – but we also develop devices, diagnostics, wearable and digital health solutions, and software.
We are competitive on the business/financial front regarding equity, royalty costs, and overhead rates. As a federally funded agency, we seek fair market value – not maximum returns. An array of cooperative agreements are successfully executed at a rate of more than 10 a day. We need those in the commercial sector to fulfill our mission of accelerating and promoting economic development. That means working with companies to positively impact your chances as an equity investment, a M&A target, an active employer…  The NIH might not be the first place you seek out to bolster your pipeline or solve that development problem – but perhaps we should be.
Presented by Michael L. Salgaller, Ph.D.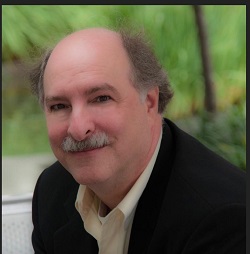 Dr. Michael Salgaller leads the Invention Development and Marketing Unit (IDMU) within the National Institutes of Health (NIH), where he leverages over 20 years of business, scientific, and investment experience in various life science sectors to support technology development and commercialization. The IDMU serves in a business development role to foster licensing and collaborative activity between buy-side stakeholders and the NIH. He is a long-time industry executive who has held various positions in boutique professional service and early-stage biotechnology firms. He spent several years with a healthcare-focused government affairs firm in Washington DC facilitating alliance development and non-dilutive funding. Prior to that, he was on the investment team of an early-stage venture capital firm dedicated to the life sciences. He is the author of "Biotechnology Entrepreneurship," and teaches an entrepreneurship class at NIH. He is on the Board of Canines-N-Kids, a foundation supporting cooperation between researchers in pediatric and veterinary oncology. He has written over 100 articles, presentations, and book chapters, and was the editorial boards of several journals. He began his career as a Senior Staff Scientist with Dr. Steve Rosenberg at the National Cancer Institute. Dr. Salgaller received his PhD in Pathology from The Ohio State University.